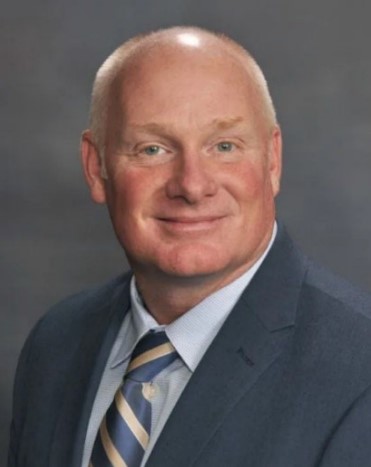 Mr. Shawn Blankenship has over 23 years of experience in education as a teacher, site administrator, Athletic Director, Executive Director, and as Assistant Superintendent. He started his career in education as an elementary teacher in Deer Creek Public Schools, where he served for 9 years in various roles, earning his National Board certification and was named a Rising Star by the Oklahoma State Department of Education. From there, he had the privilege of opening a new middle school at Dibble Public Schools in which he was recognized for dramatically increasing student achievement. For the past 11 years, he has served at Piedmont Public Schools as principal, Executive Director and Assistant Superintendent. During the past 4 years, Mr. Blankenship has been tasked with overseeing secondary curriculum, child nutrition, athletics, school safety, construction, operations, transportation, and Title VI to name a few.
Mr. Blankenship is recognized by employees and community members for his integrity, collaborative nature, and passion for doing what is best for students. His style of leadership is authentic, open, transparent, and relational; he serves as a model for others. He is a systems-thinker and has been instrumental in improving processes, whether as a principal or district-level administrator, that have resulted in positive student outcomes.
Throughout his career, Mr. Blankenship has been selected to attend and participate in prestigious leadership institutes including, The Art of Leadership, Harvard Graduate School, National Institute for School Leaders (NISL), and Emerging Leaders Academy.
He received his Bachelor's Degree from East Central University and Master's Degree in Education Administration from the University of Central Oklahoma where he was named Outstanding Administrative Graduate Honoree.
Mr. Blankenship is supported by his loving wife, Melissa, of 18 years and his two wonderful daughters, Bentlie and Evie.