🏅JES Academic Awards🏅 WEDNESDAY, MAY 18TH Parents Welcome & will be FB Live Streamed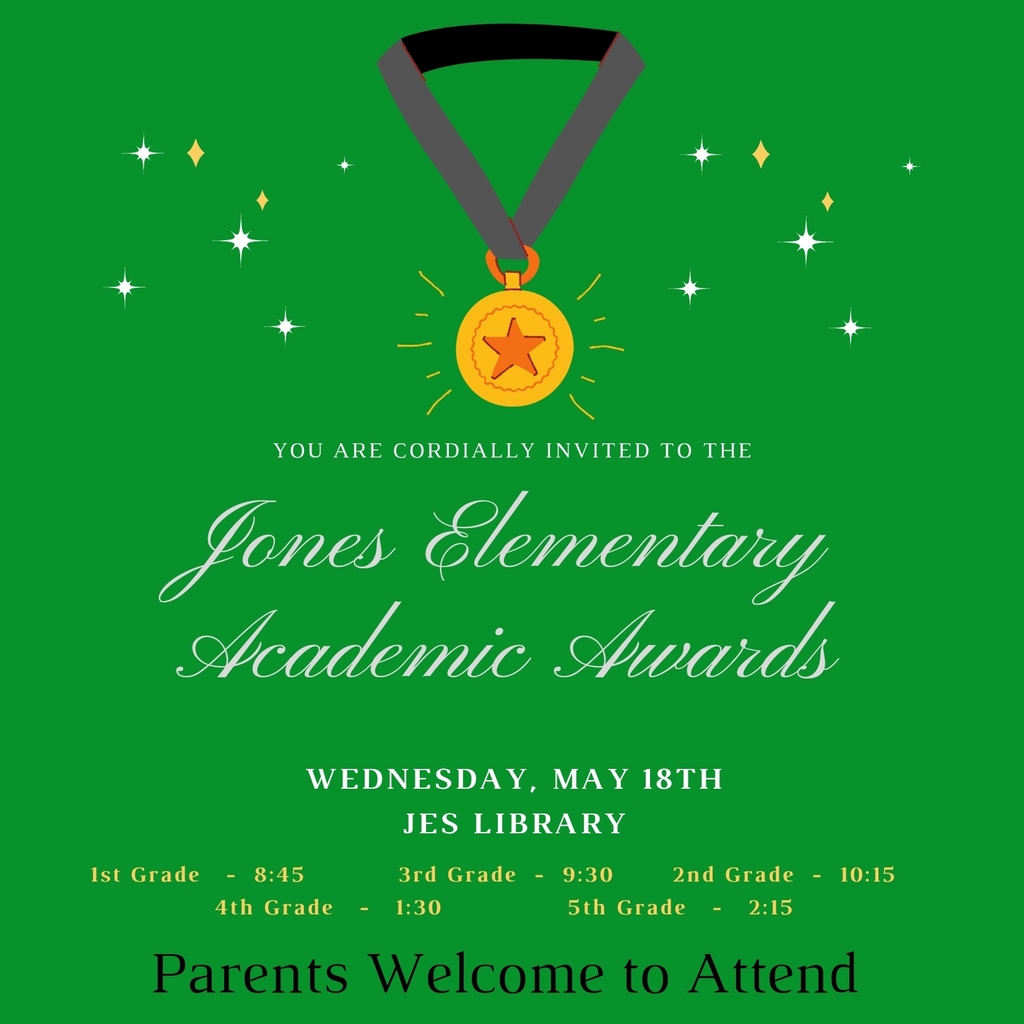 💚📚HORNS UP AR SHIRT FRI-YAY📚💚 50PTS&100PTS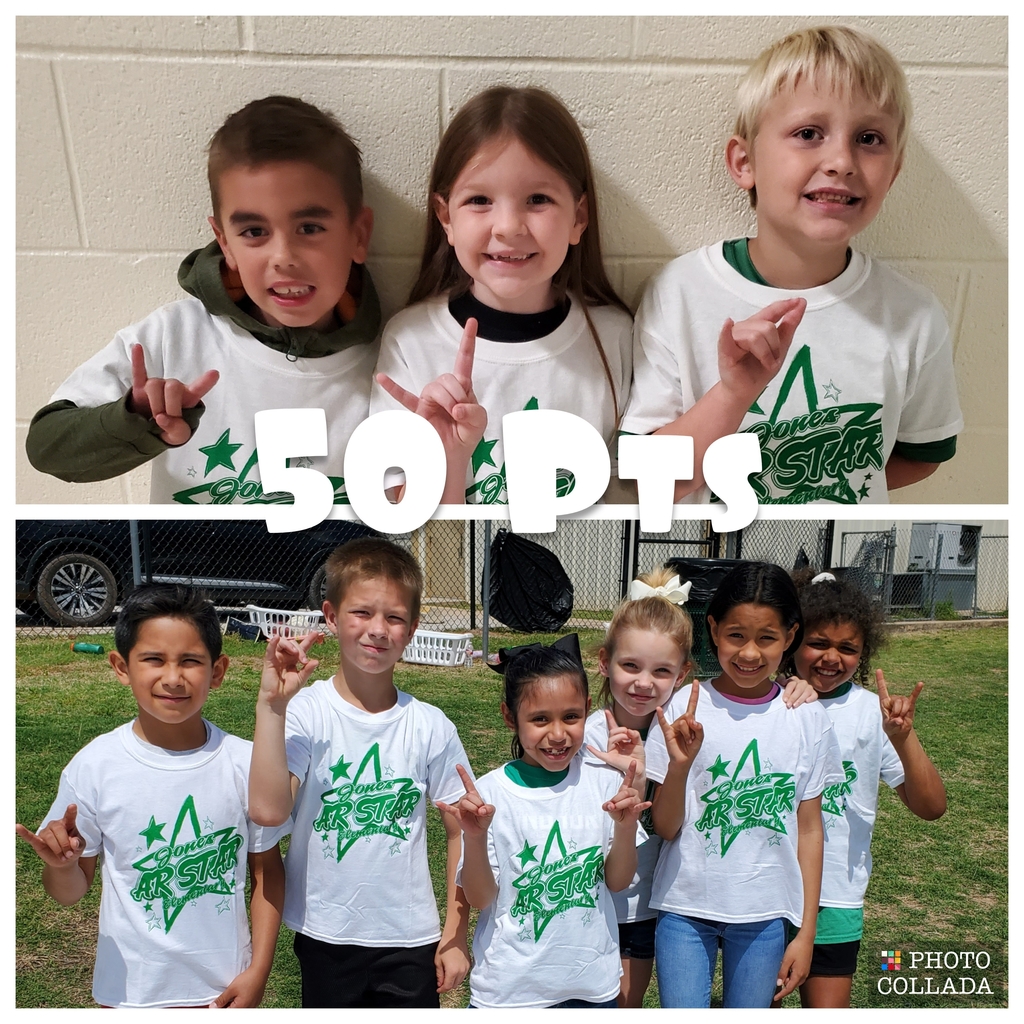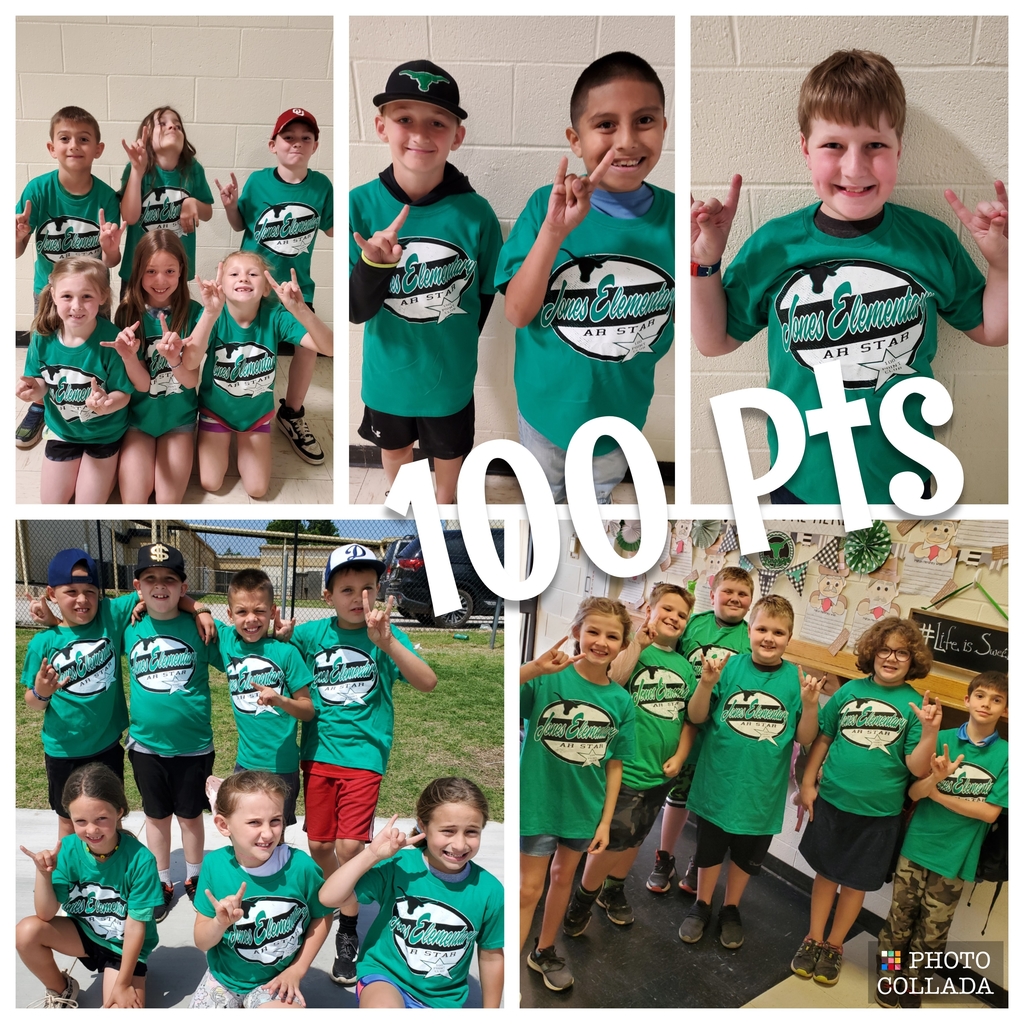 🍧TASTY SNOW DAY🍧 All JES students will enjoy a SnoCone treat on TUESDAY thanks to PTO! Students and bring up to $5 for extra snacks!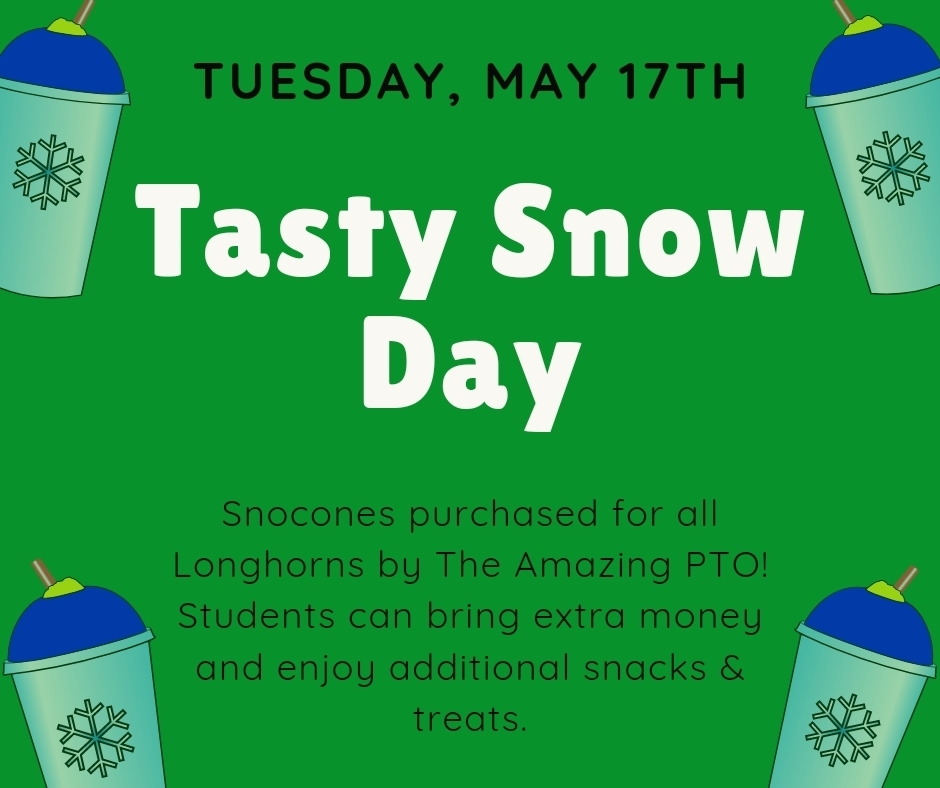 💚🤘ROLL UP DAY is MONDAY 9-10:30🤘💚 *5th grade heads to JMS for a tour & enrollment information *PK-4th meet all the teachers & visit classrooms of next year's grade.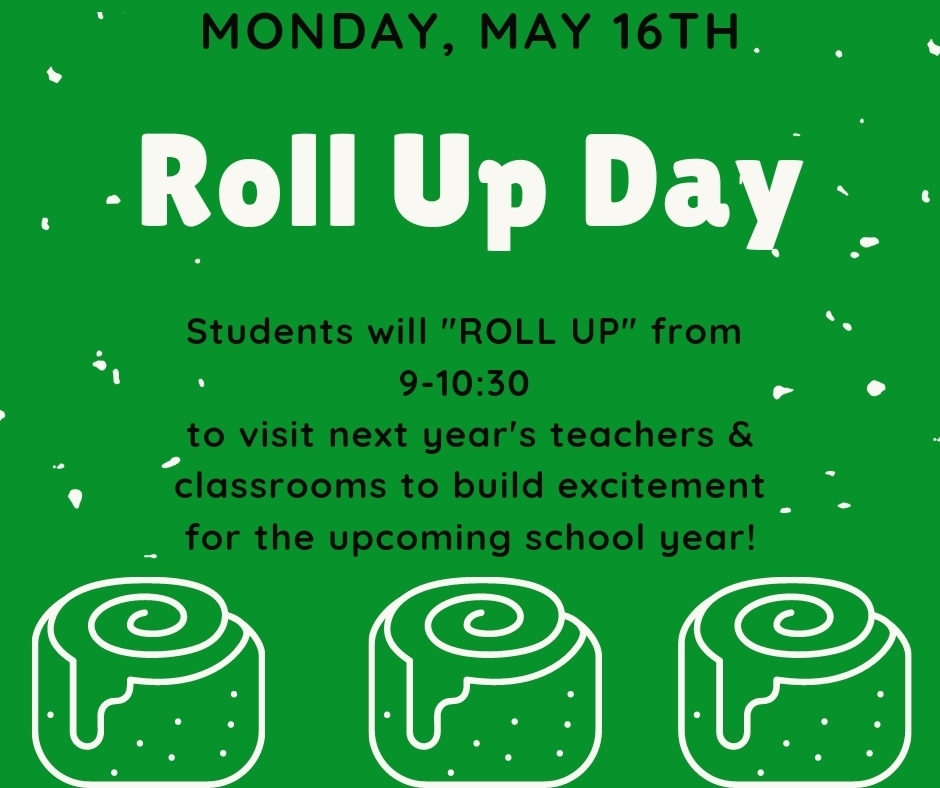 JES Academic Awards will be held in the Library on Wednesday, May 18th. Please join us to celebrate our Longhorns. 🤘💚🏅📚🏅💚🤘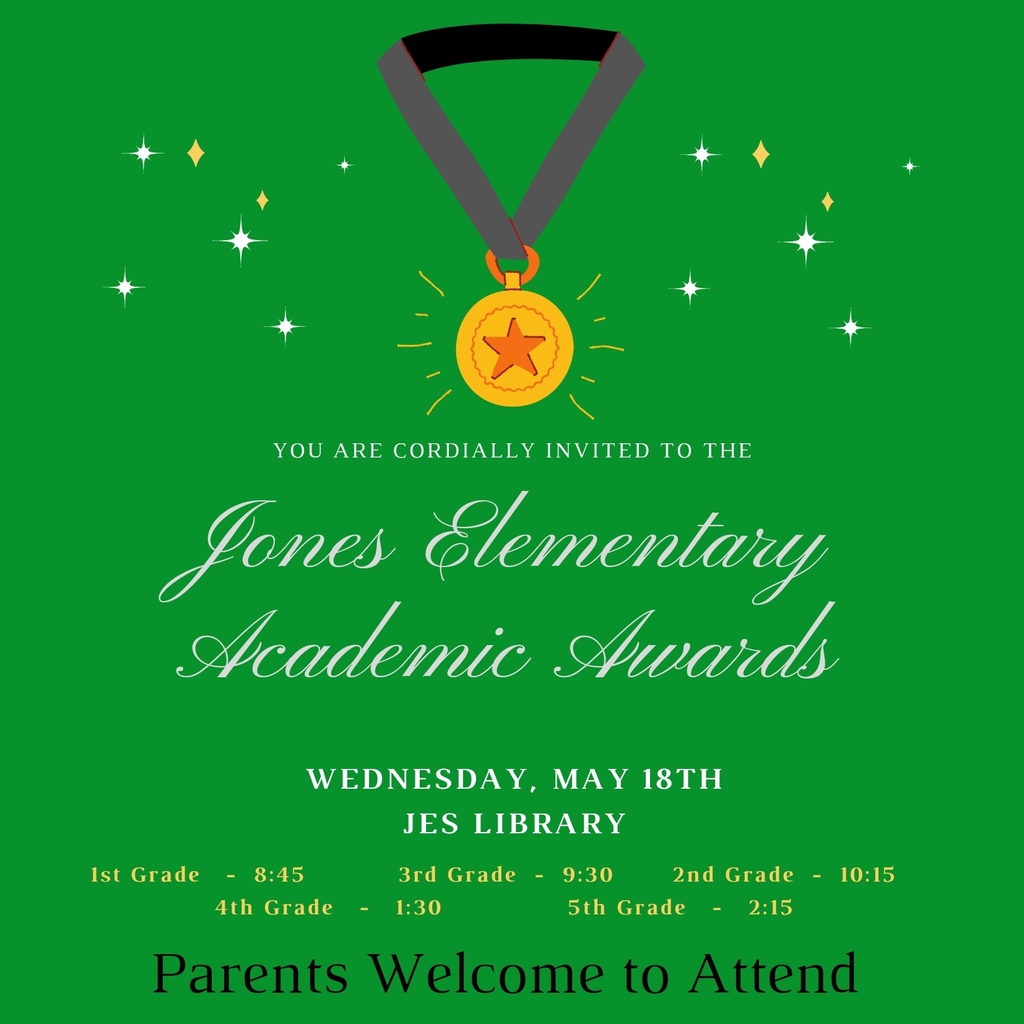 JHS 💚🏆LADY LONGHORN BASKETBALL🏆💚is hosting a 🏀HOOPS CAMP🏀 Scan the QR code to sign up your player. Pk&Knd/1st-5th/6th-9th sessions avaliable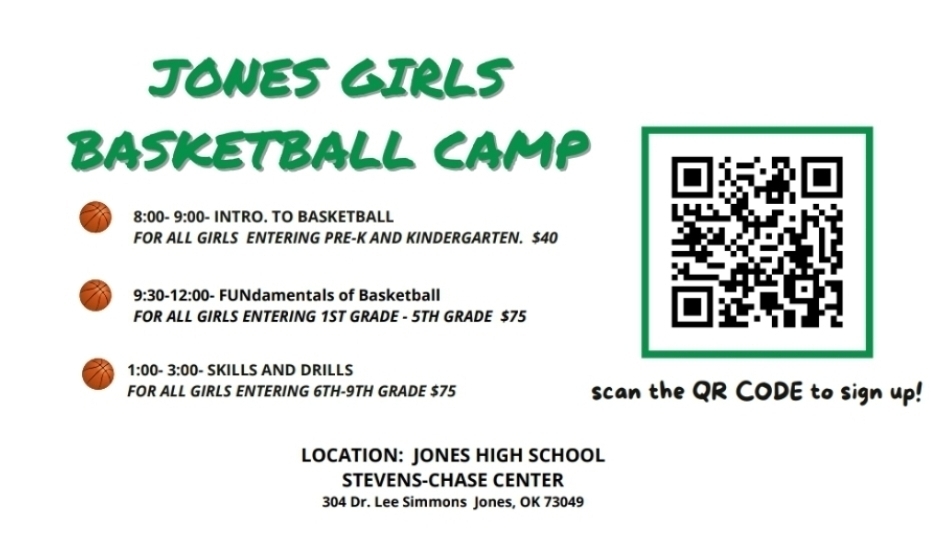 🏀JHS BOYS BASKETBALL🏀is hosting a HOOPS CAMP for future 2nd-6th graders in JUNE! 💚🤘💚 Signup by google form or in-person at event.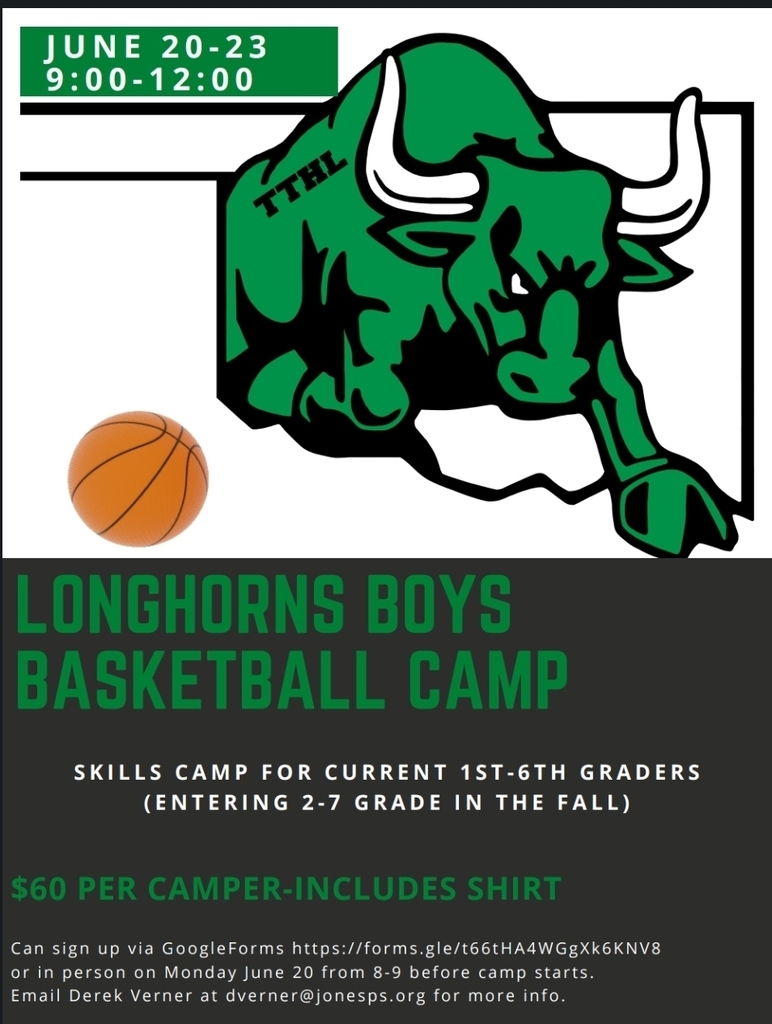 🤘JHS CROSS COUNTRY🤘 is hosting a 👟RUNNER'S CAMP👟for any upcoming 5th - 12th grade student! Scan the QR code to sign up online.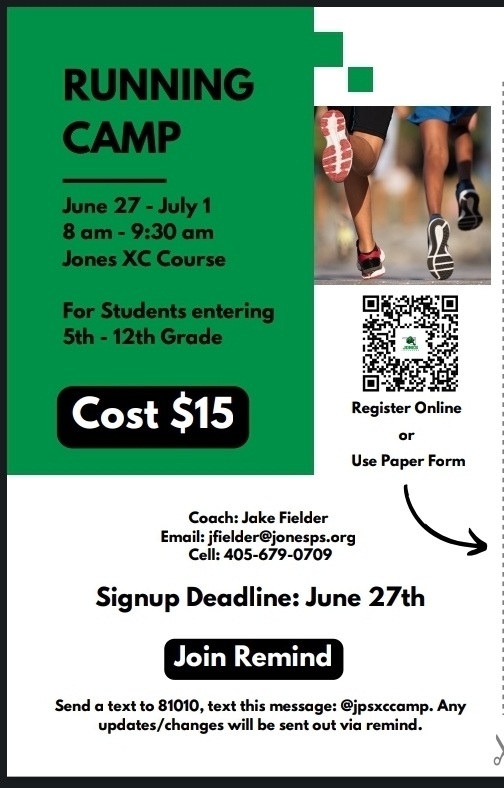 Enjoy the 7th and FINAL 73049 Newsletter of the school year. Habit 7 : Sharpen Your Saw is the PERFECT way to prepare for Summer Break!
https://www.smore.com/8zm4d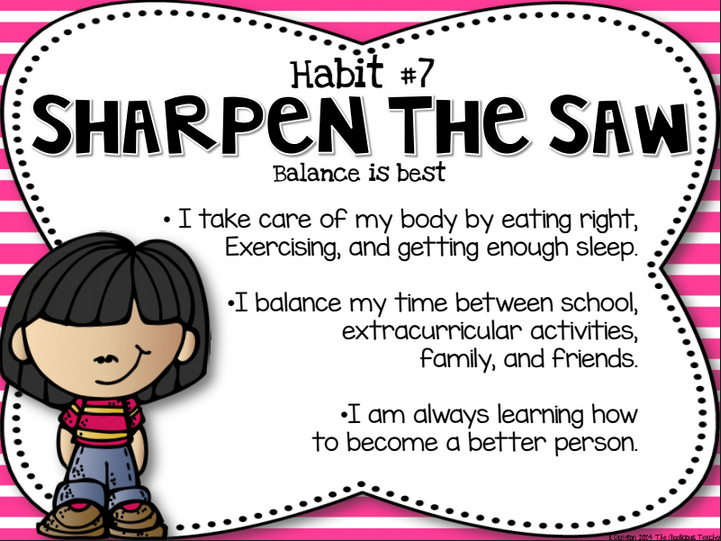 🤘JHS🤘 will be hosting a ⚾️BASEBALL CAMP⚾️ this summer for upcoming 1st- 6th graders! Get your player signed up TODAY! SCAN the QR Code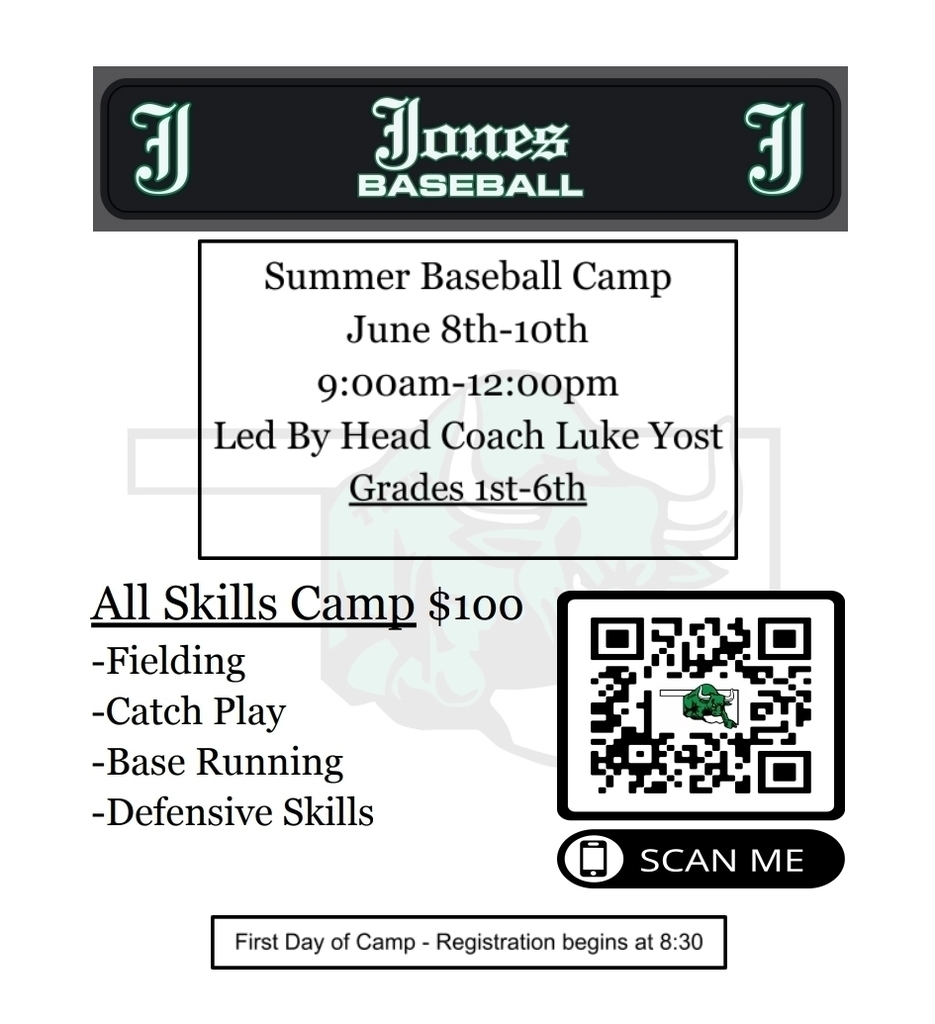 Jones Middle School is taking applications for a Certified English Teacher for the 22/23 school year. Come join the LONGHORN FAMILY! Email Resumes to Principal Lesa Elerick -
lelerick@jonesps.org
#FindYourPurpose #JMS #HornsUp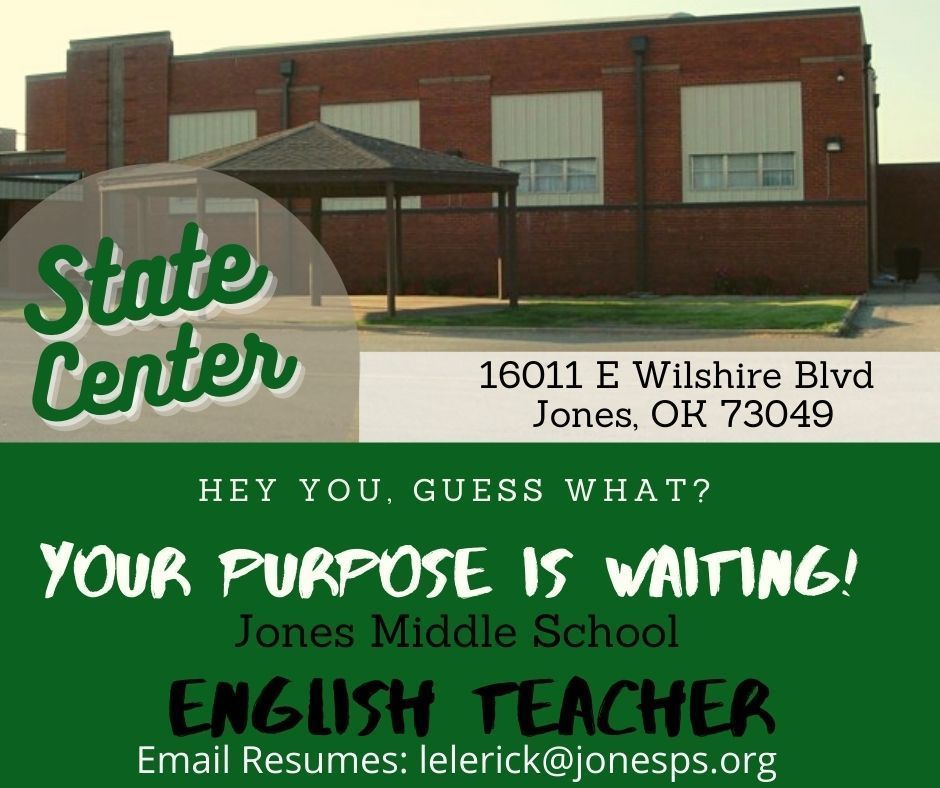 PK & NEW KINDER ONLINE PRE-ENROLLMENT is OPEN! Please click the link below to READ, COMPLETE, & SUBMIT your Future Longhorn's pre-enrollment!
https://forms.gle/n9jDTsbogE67s4Az6
#ItsAGreatDaytobeaLONGHORN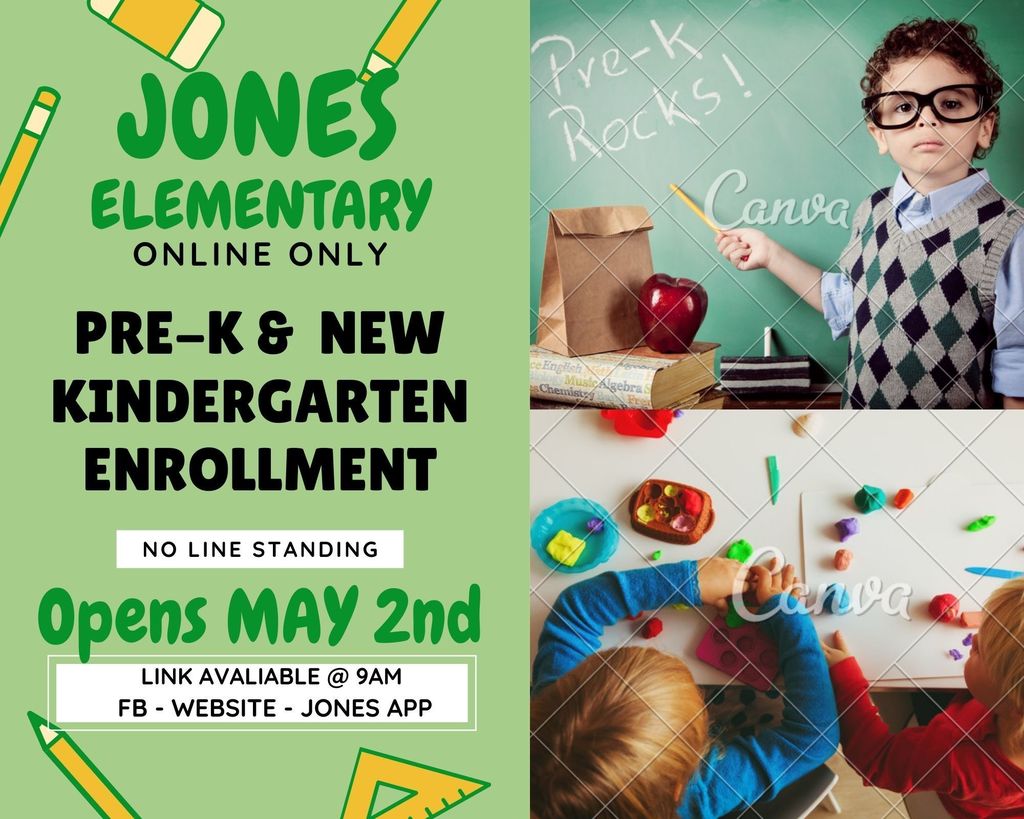 🥓🌯MAY MENUS🧇🥙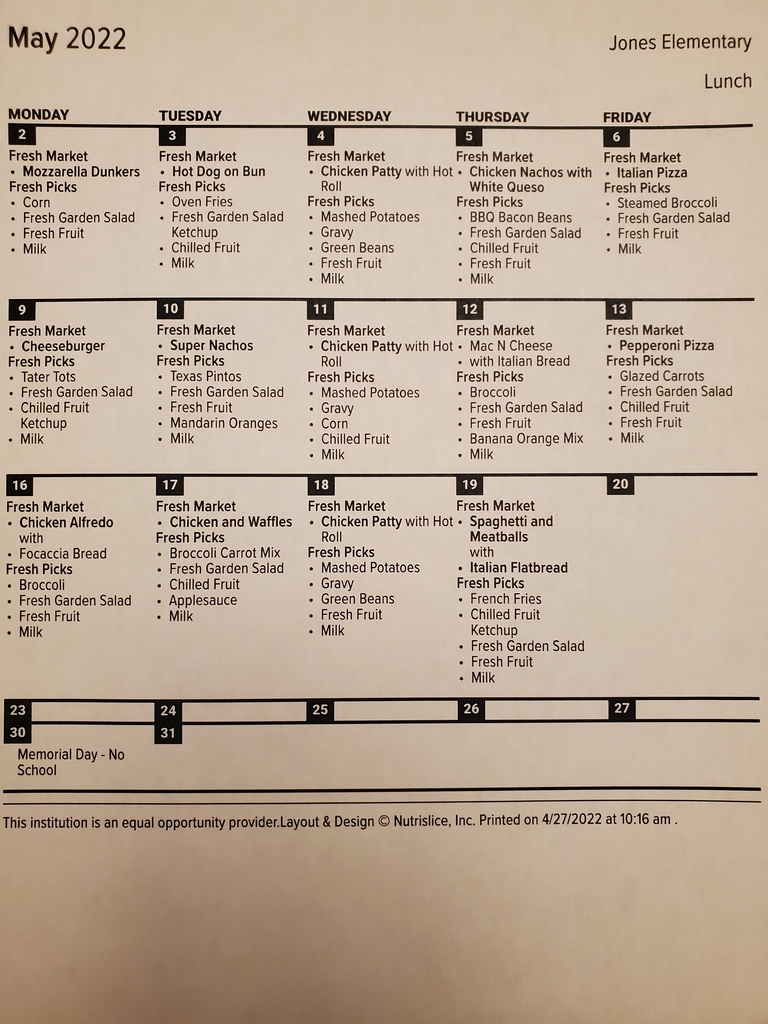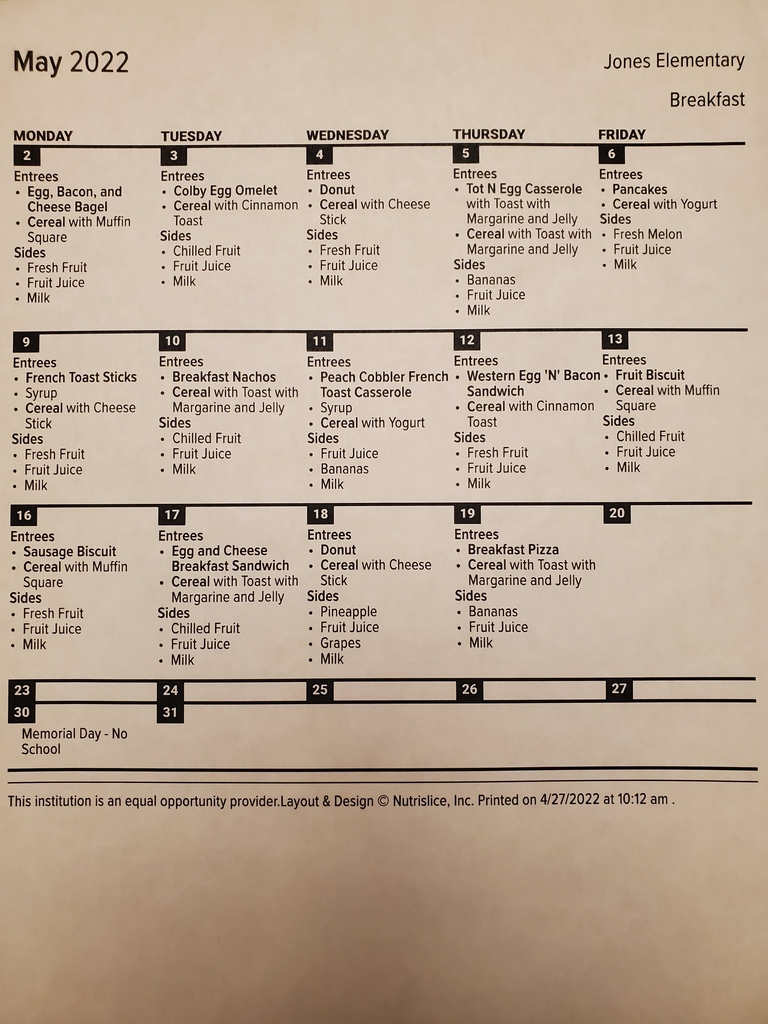 Jones Public Schools is taking applications for a certified LIBRARY MEDIA SPECIALIST for the 22/23 school year! #FindYourPurpose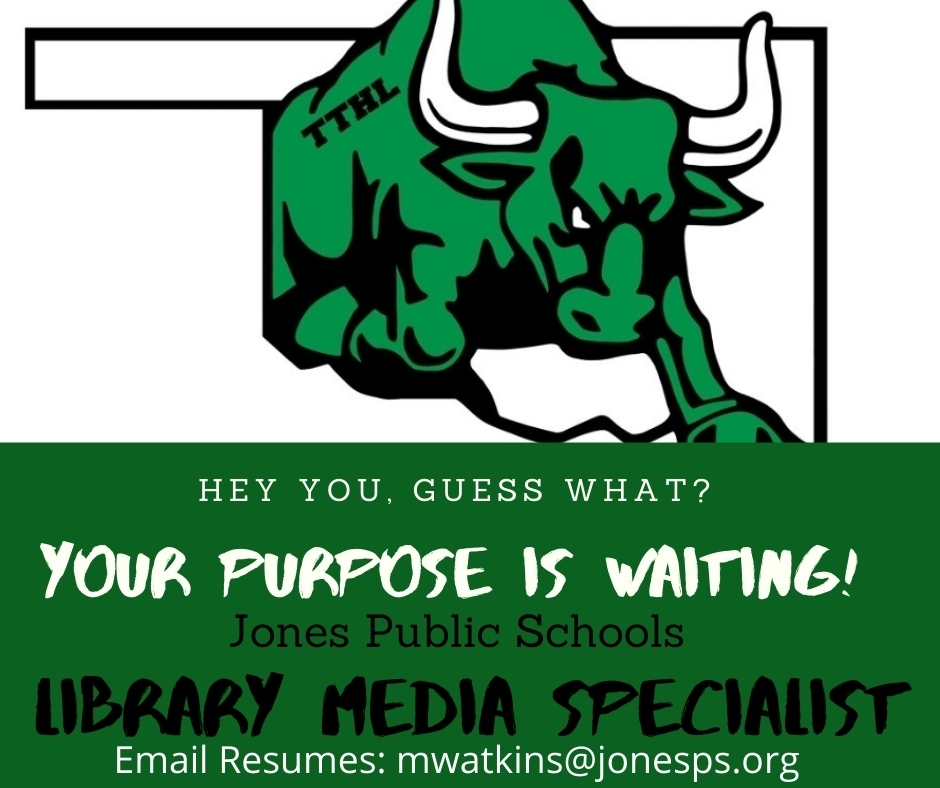 MARK YOUR CALENDAR!!! JES is ONE WEEK AWAY from PK & NEW KINDER ONLINE PRE-ENROLLMENT *The Google Link will be posted at 9am on the Jones App, JES Social Media Page, & District Website on MONDAY, MAY 2nd!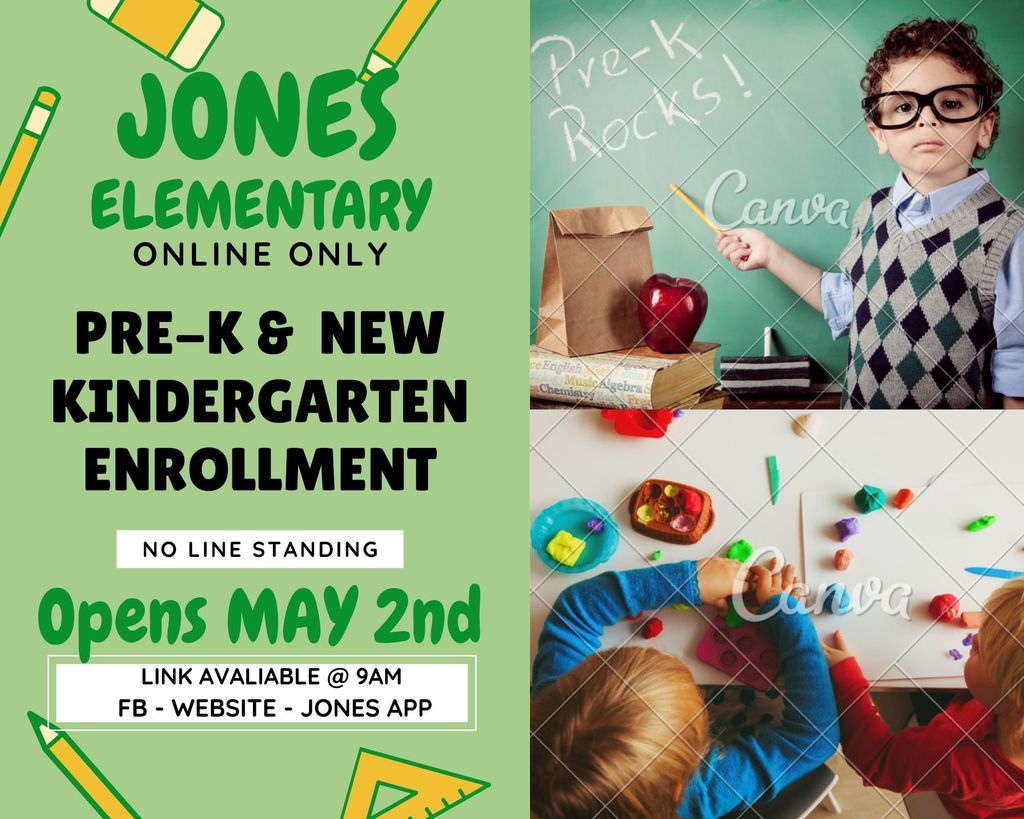 Check Out this year's last edition of the JES JAM from Mrs. Guthery! This is full of pre-enrollment information, dates for the end of the year events, and Leader In Me parent survey.
https://www.smore.com/516w73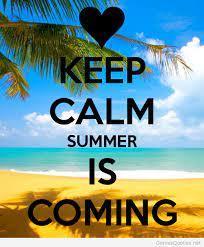 💚📚 50 & 100 AR Point Earners for April Horns Up Fri-Yay📚💚 Tshirt Days are our FAVORITE 50 pt - WHITE 100 pt - GREEN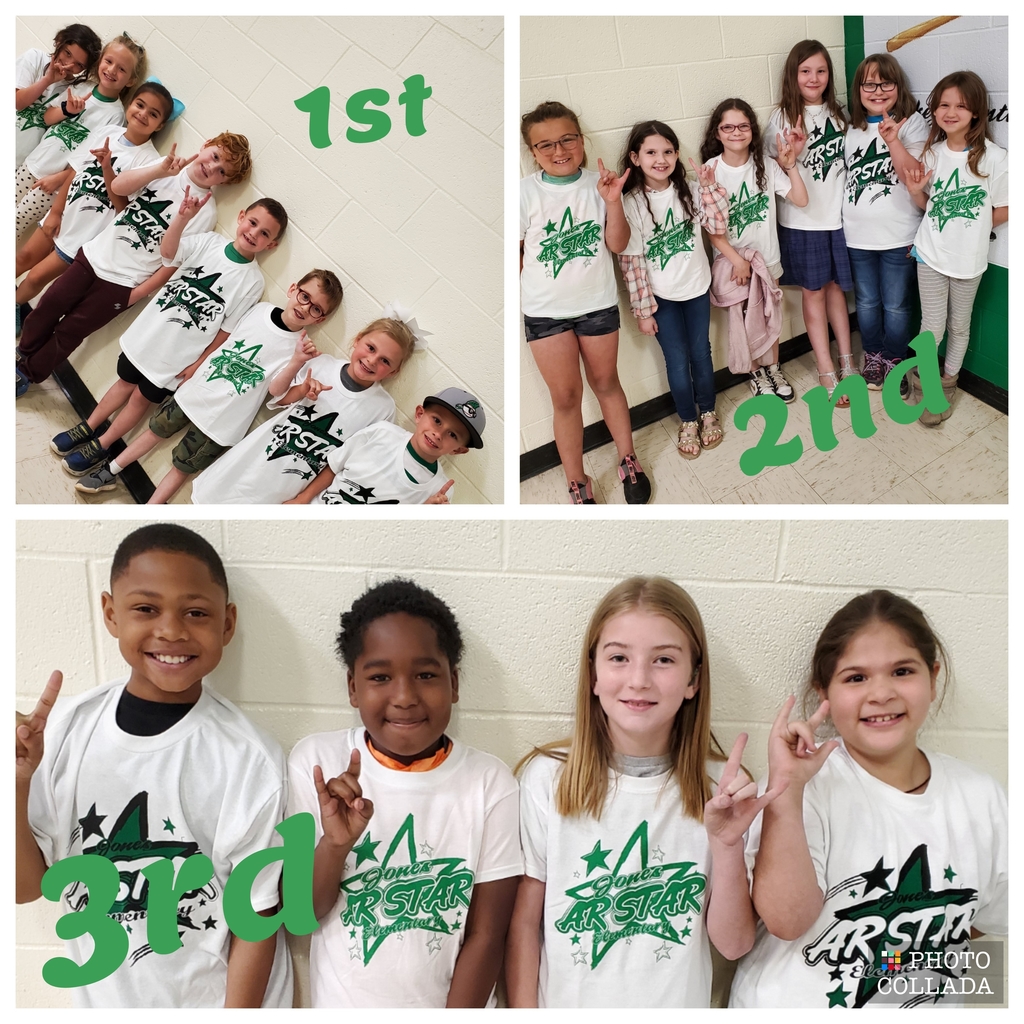 It's their TIME TO SHINE! Our Longhorns are kicking off testing TOMORROW! Below are the days to expect your student to SHOW WHAT THEY KNOW. Sessions start promptly at 8:30 and last up to lunch. Please make sure your kiddos get a God Night's Sleep & Breakfast on their Bid Days!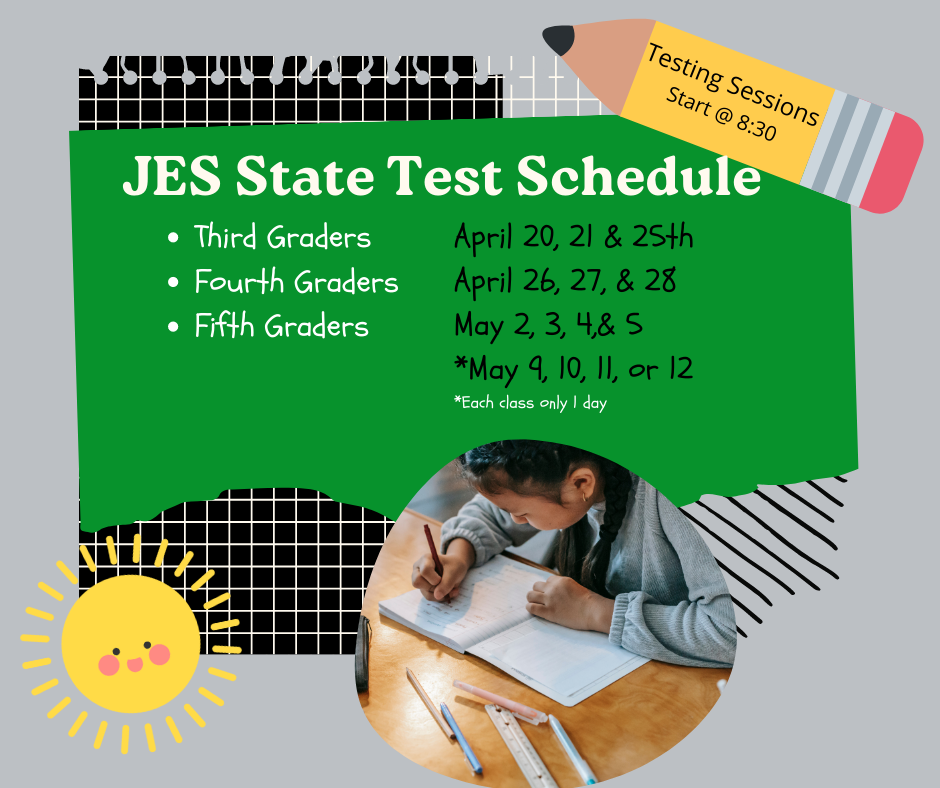 JES could use your help! Our 3rd-5th graders start State Testing April 20th & we would love to provide some Brain Break Snacks each day. Send your donations to the front office through May 2nd.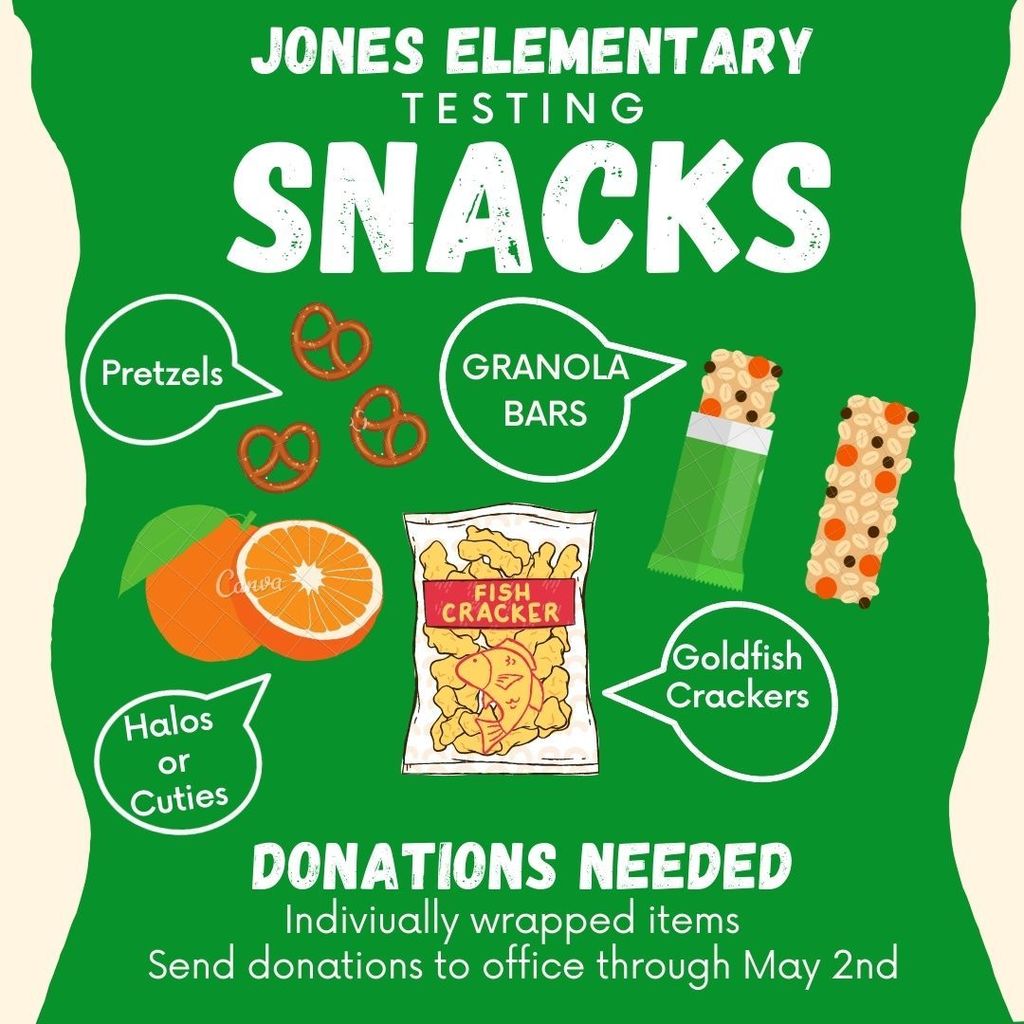 🤘💚WELCOME OFFICER MIKE💚🤘to the JPS FAMILY! He will be making rounds at our schools as the New Student Resource Officer!