🥪🥞DECEMBER MENUS🥣🌭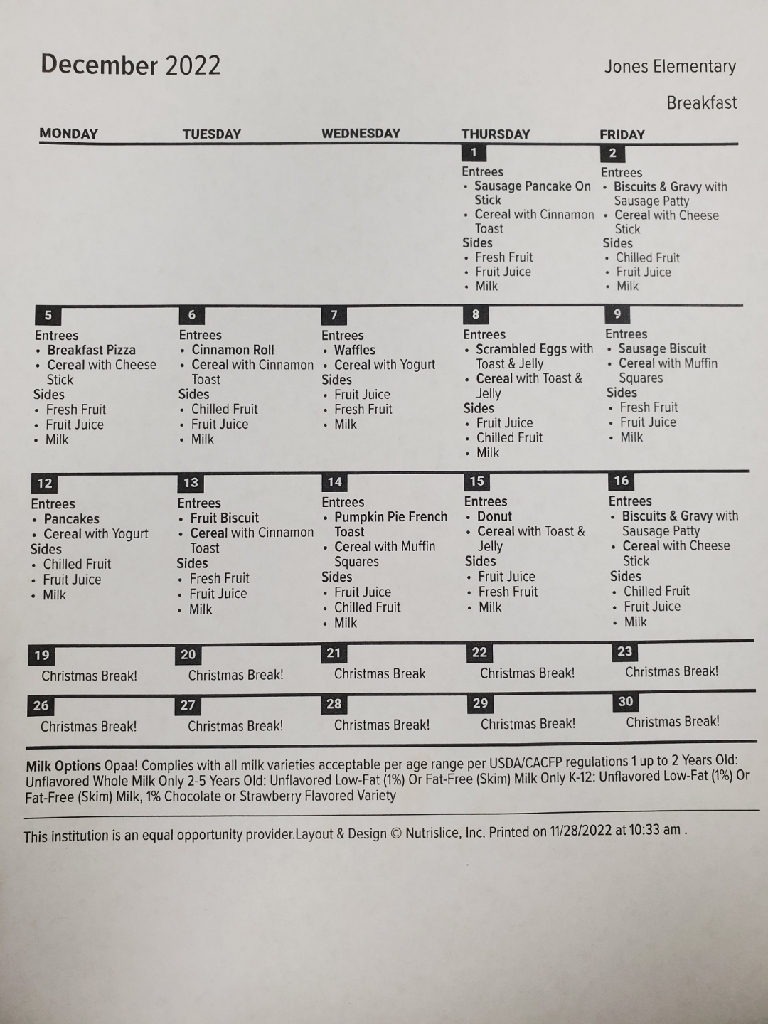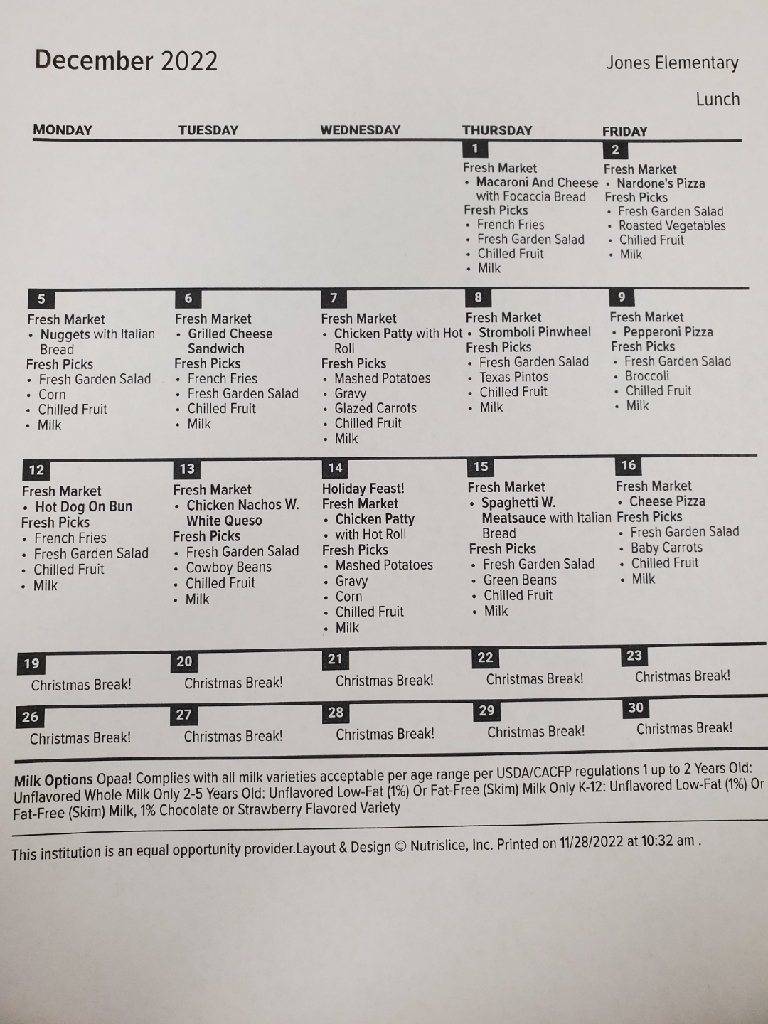 REMINDER: Tomorrow is our 1st Day using our New Entry/Exit Procedures!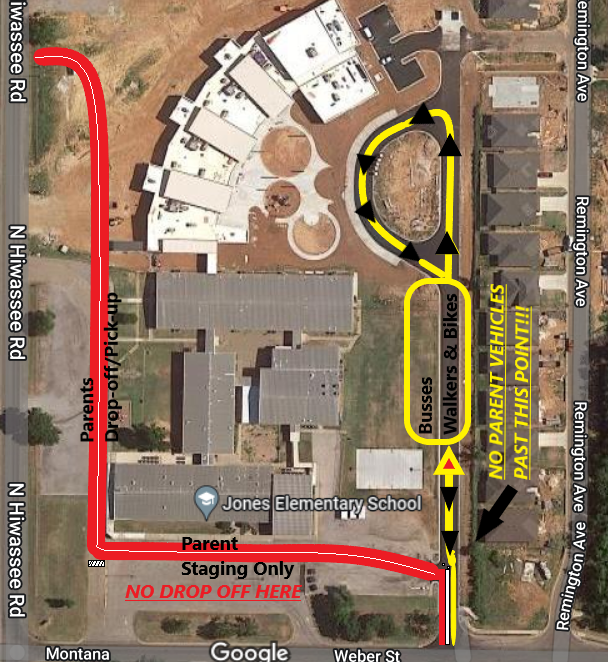 💚🤘It's been 2 years in the making, but TODAY is the DAY our Lil' Longhorns get to OFFICIALLY MEET THEIR NEW SCHOOL HOME🤘💚JPS could not be PROUDER of the Community Commitment to bring such an AMAZING FACILITY to our town. 💚💚We will begin "having school" in the New Wing the Monday after Thanksgiving Break. Please be looking for communication from teachers, emails & social media for procedural updates on dropoff & pickup routines. 💚🤘💚🤘💚🤘💚🤘 IT'S😁A😁GREAT😁DAY😁TO😁BE 😁 LONGHORN

📚 Donations of gently LOVED books can be dropped off at JES in the vestibule📚

JES is teaming up with EOCRC for our HOLIDAY FOOD DRIVE! Please send WHITE RICE or CANNED FRUIT this week! #ServantLeadership

If there is a NEED....He's the Officer for the job! #OfficerMike #JPSSRO

🍂🍁NOVEMBER MENUS🍁🍂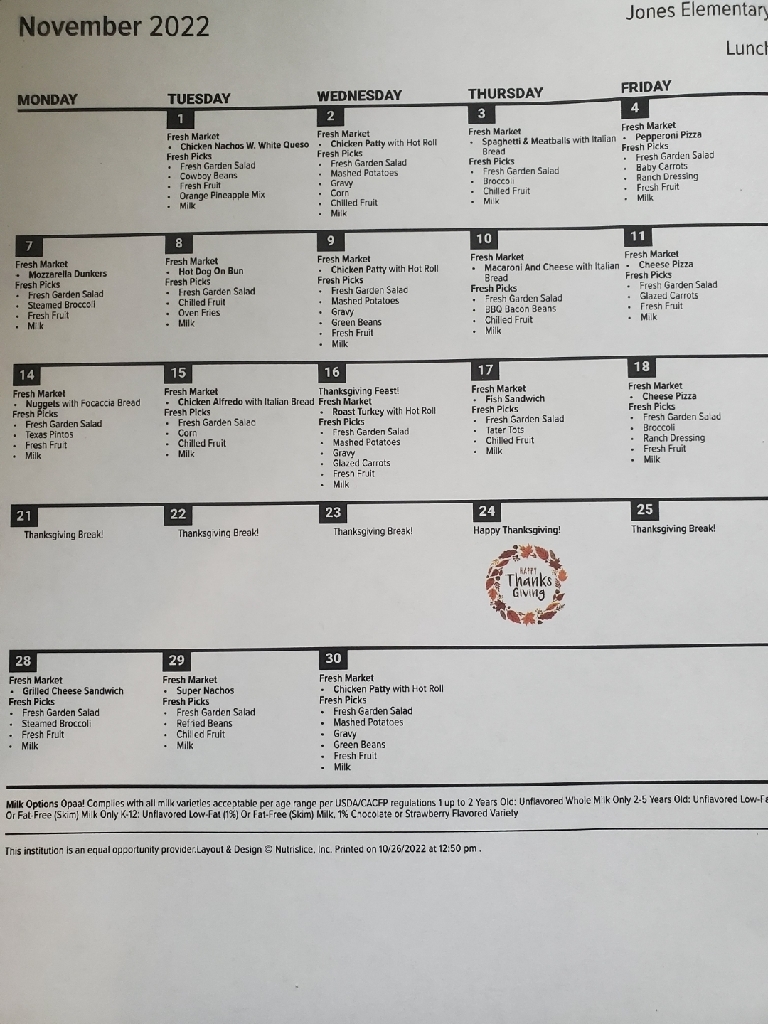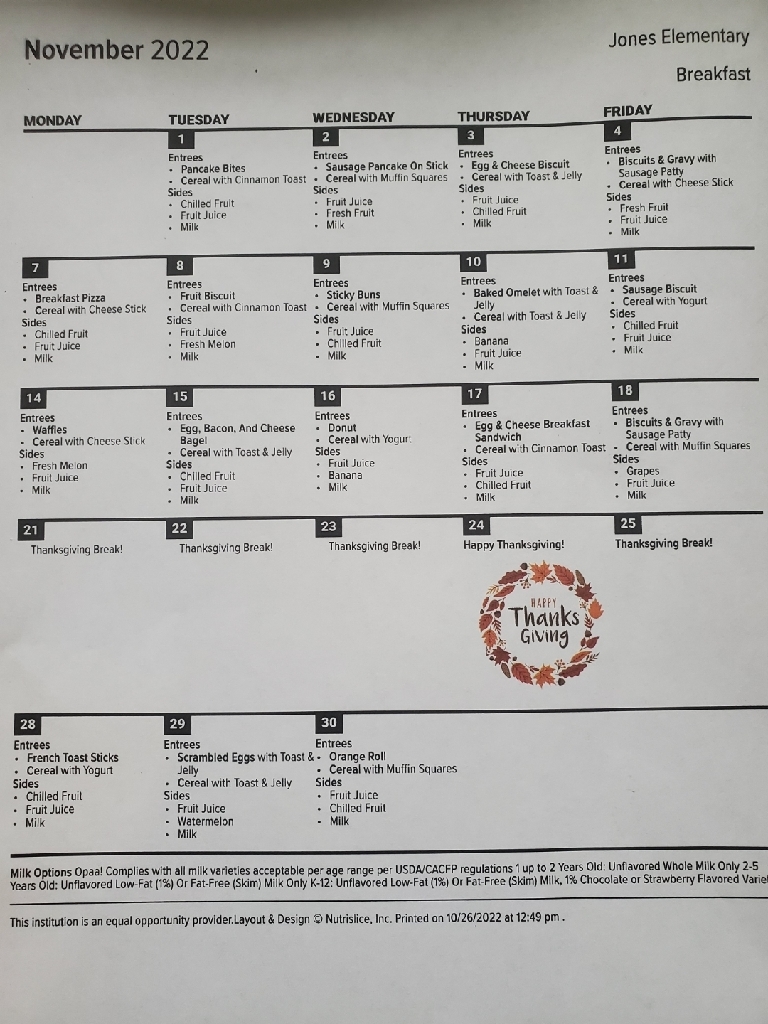 💚🤘Jones High School is HONORING LONGHORN LEGACY, COACH KENNY REDDING tonight🤘💚 He was an educator, coach, & community leader for our town! Thank you for your lasting impact on so many lives.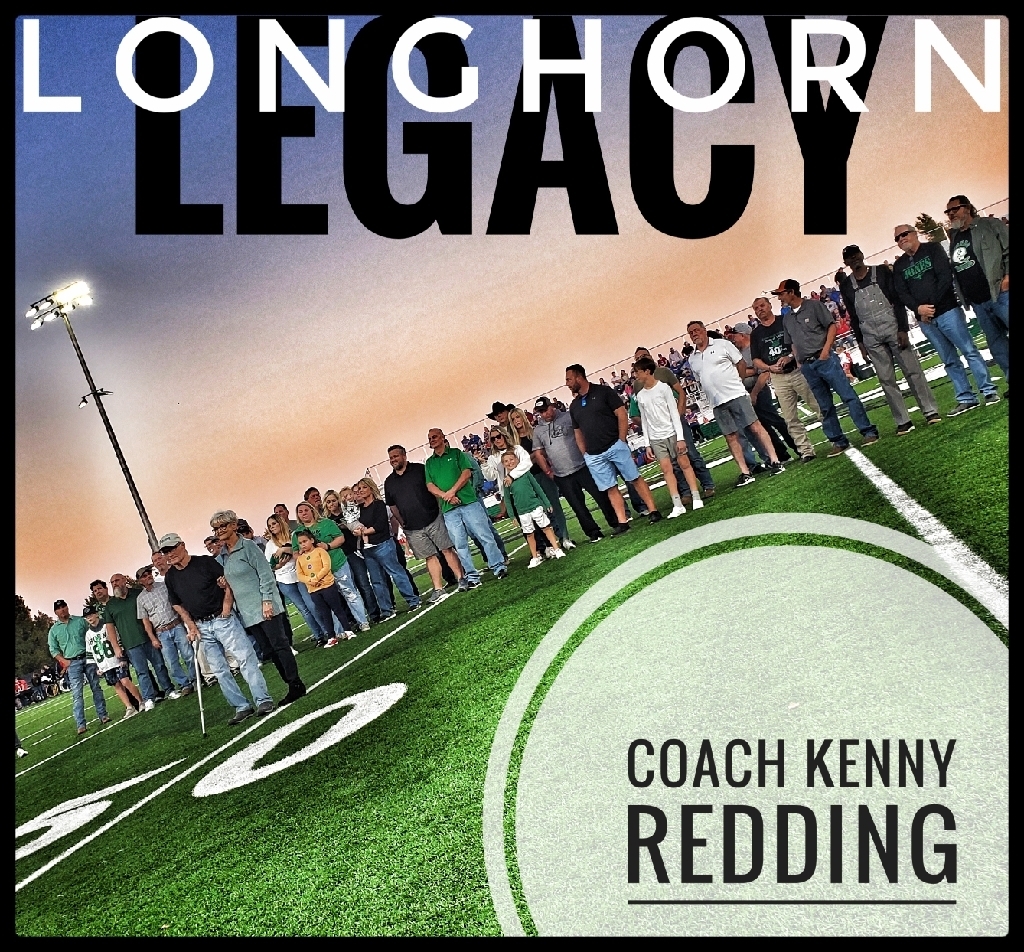 Due to local traffic accident 🚍BUS 3 ROUTE 🚍will transport students in opposite order today. If your students are normal 1st stops, they will now be the last students to get off the bus. We are sorry for any inconvenience.

❤️🤘🥳Red Ribbon Week is Oct 24 -28 & JES will be THROWING KINDNESS LIKE CONFETTI 🥳🤘❤️ Here are the dress up themes for each day!

Hope all our Longhorns enjoy their extra long weekend! See you on Monday 💚🤘🍁🍂🤘💚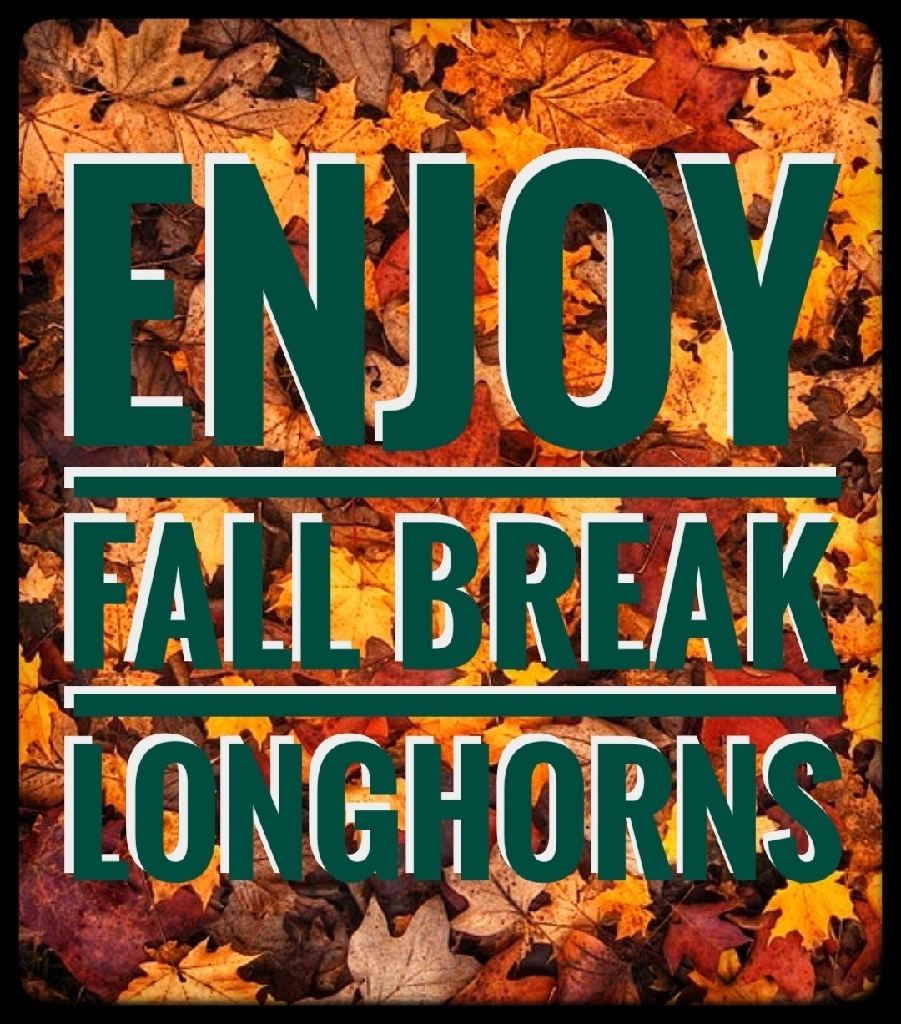 🎃JPS Pumpkin Bash🎃 Mark your calendars for a COMMUNITY NIGHT of F-U-N🎃 Oct 25th from 6-8pm @ Don Ramsey Ag Facility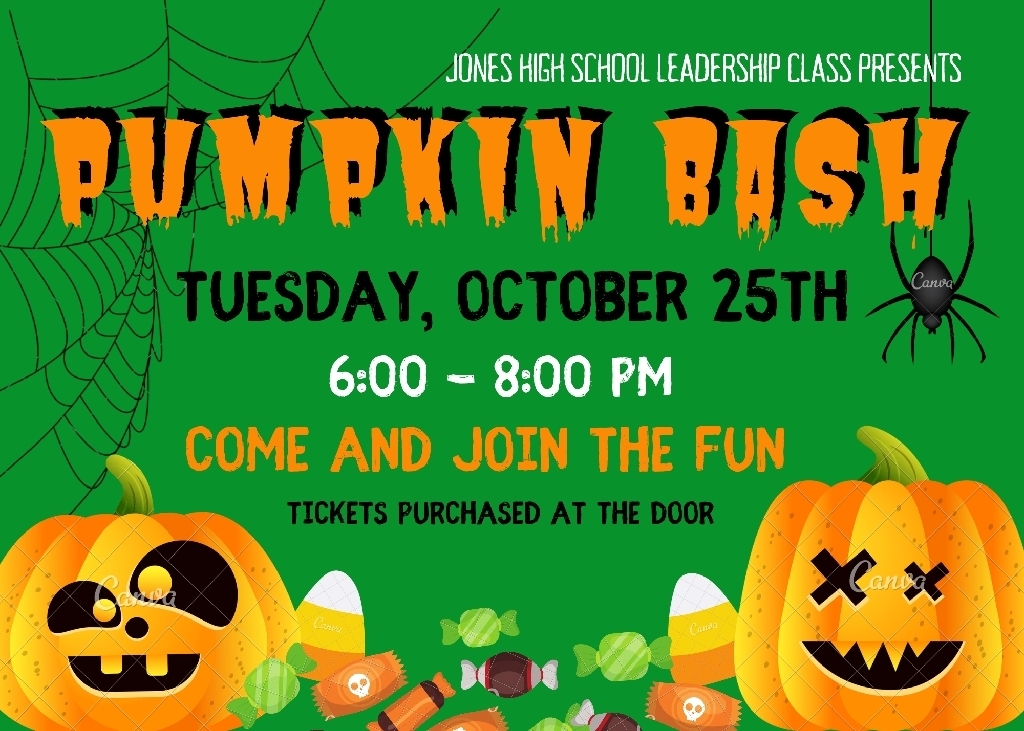 🎃🥦OCTOBER MENUS🌭🎃 You can also download the Nutraslice App for daily checks!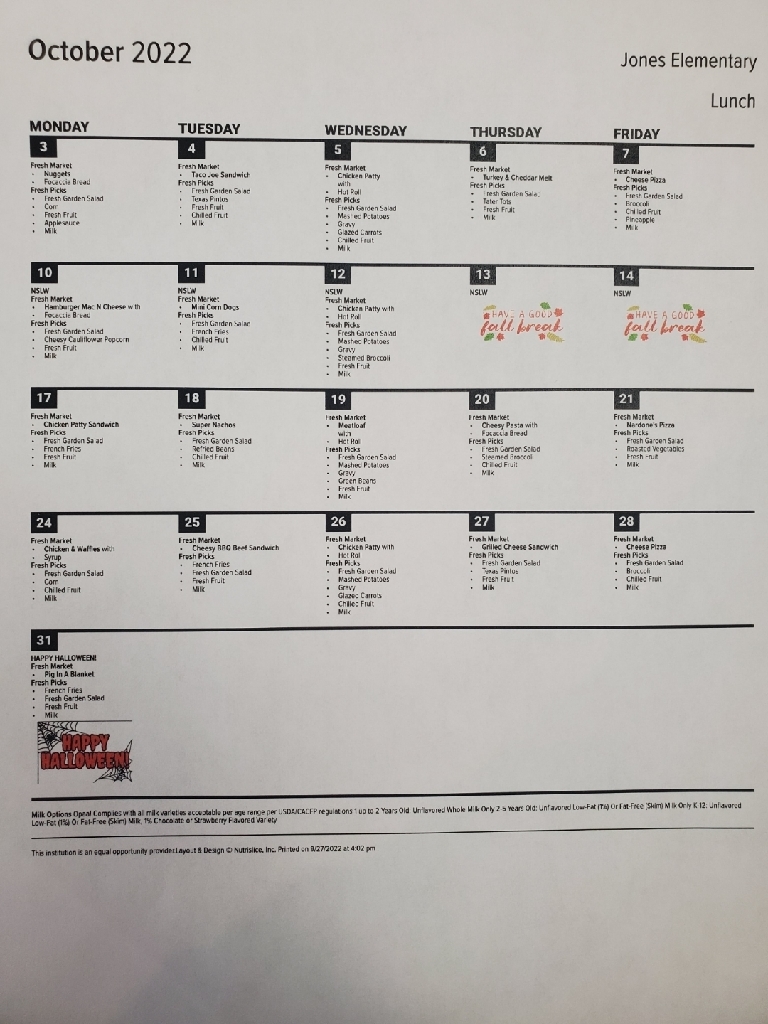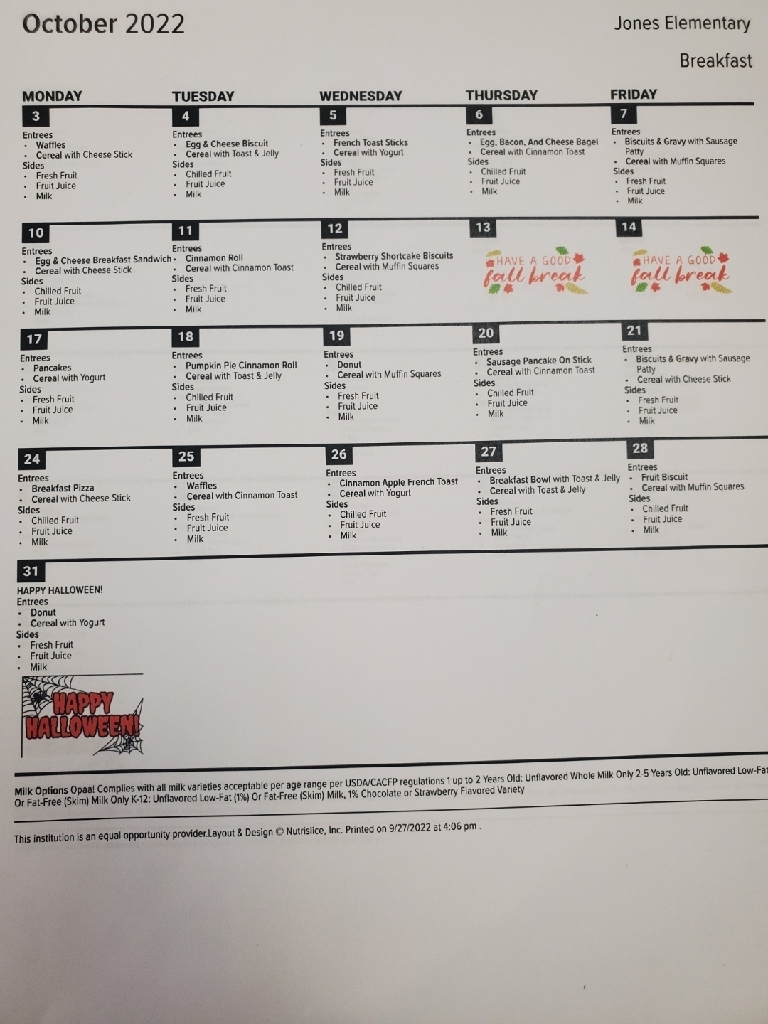 📢SURPLUS SALE📢 FRIDAY, SEPT 30TH Jones Elementary Library - Park in SW Parking Lot ⏰️9-2 or until Items are SOLD!⏰️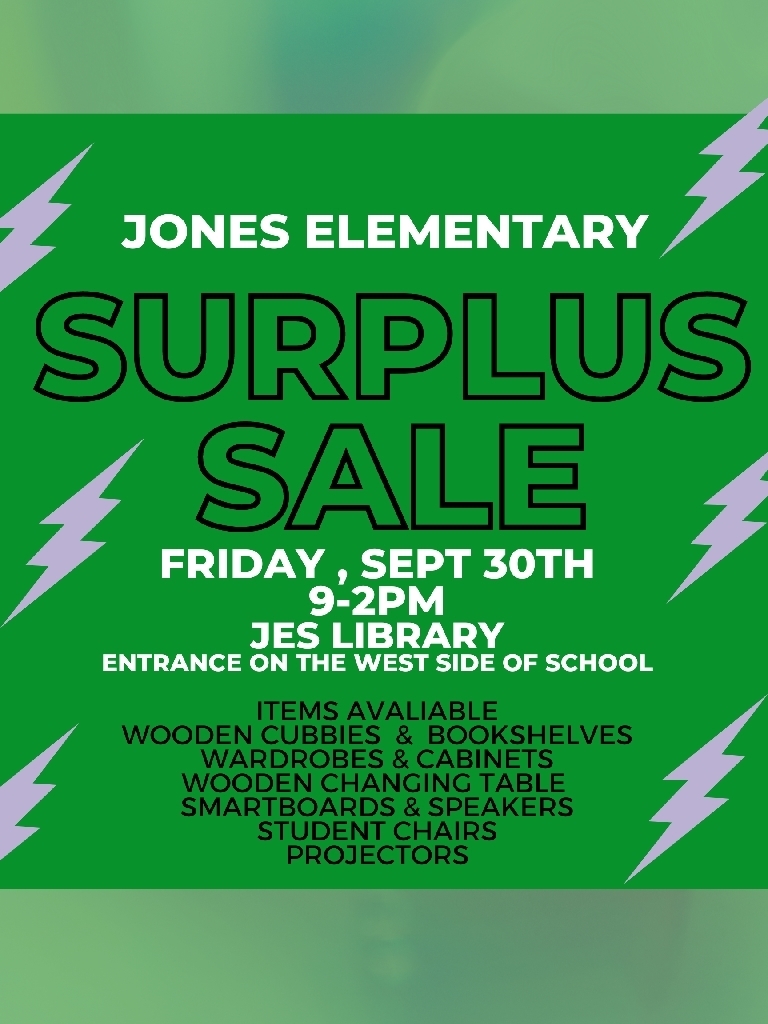 🤘🤩CONGRATS to our SEPTEMBER LONGHORNS OF THE MONTH🤩🤘 #WordOfTheMonth #LEADERSHIP #LIMschool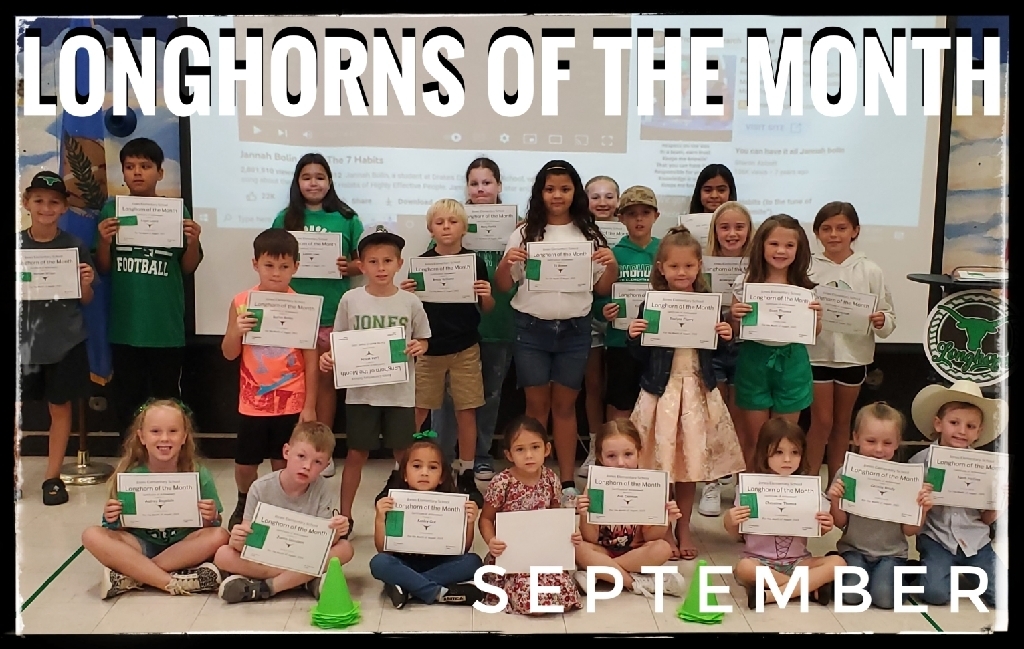 💚FRI-YAYS are our FAVE💚 🤘Today is our 1st JES JAM all together since Feb 2020 🤘We will still be FB LIVE-ing (8:45) for parents to join because we embraced a few things along the way & space is too tight in the cafe. #ItsAGreatDaytobeaLonghorn #JESJAM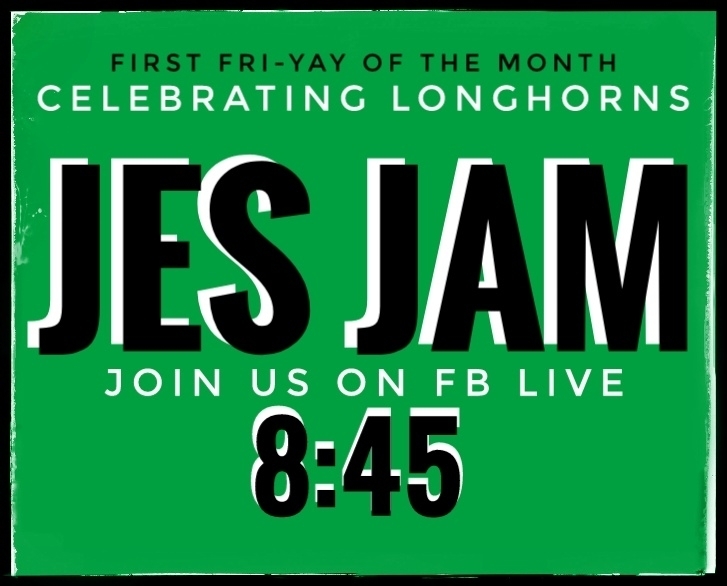 🥞🍕SEPTEMBER MENUS🌮🥗 Famlies are encouraged to download the NUTRISLICE App for Day to Day changes.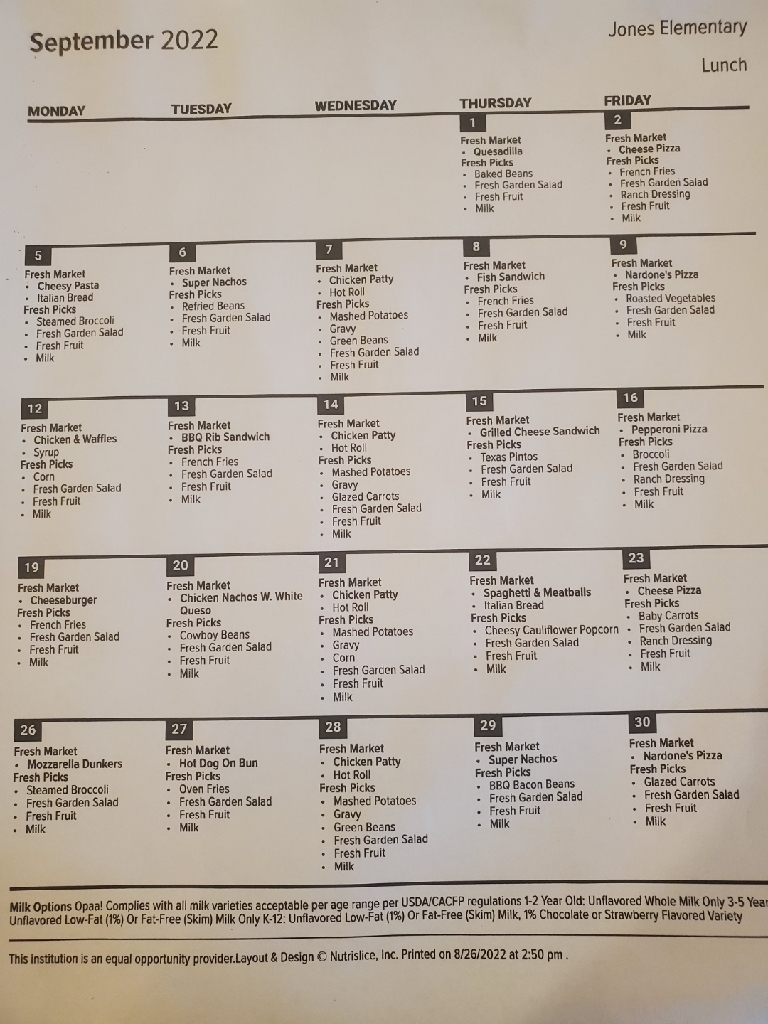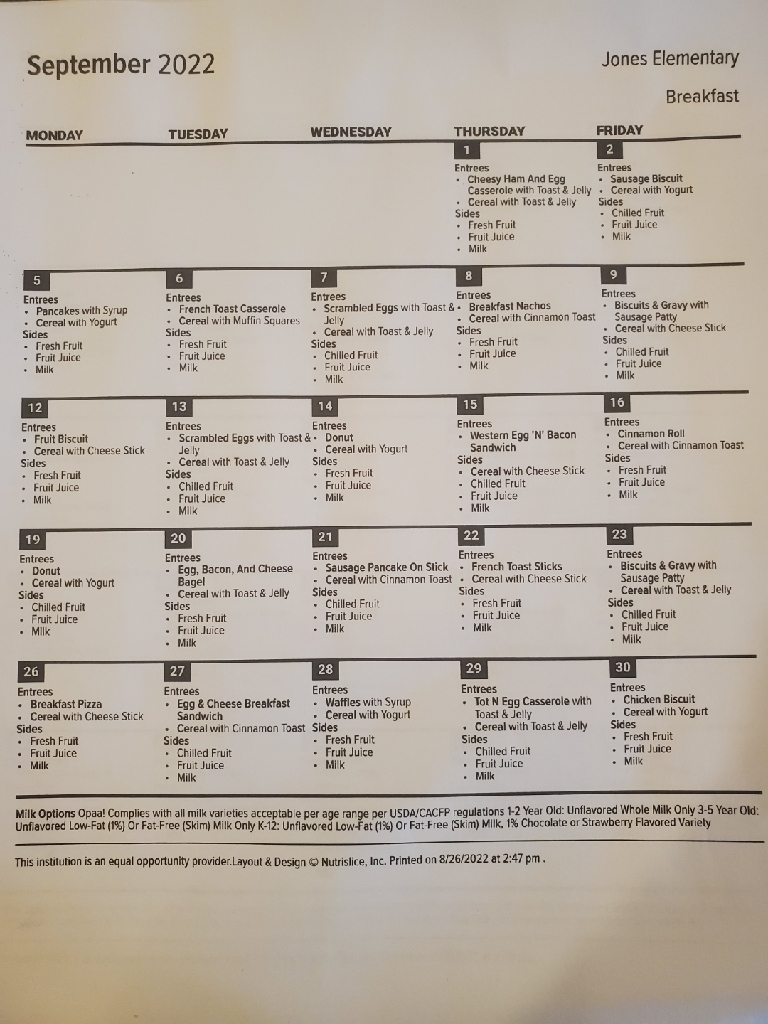 🤘🏈GOOD LUCK to our JHS Longhorns as they KICKOFF the season tonight🏈🤘 TTHL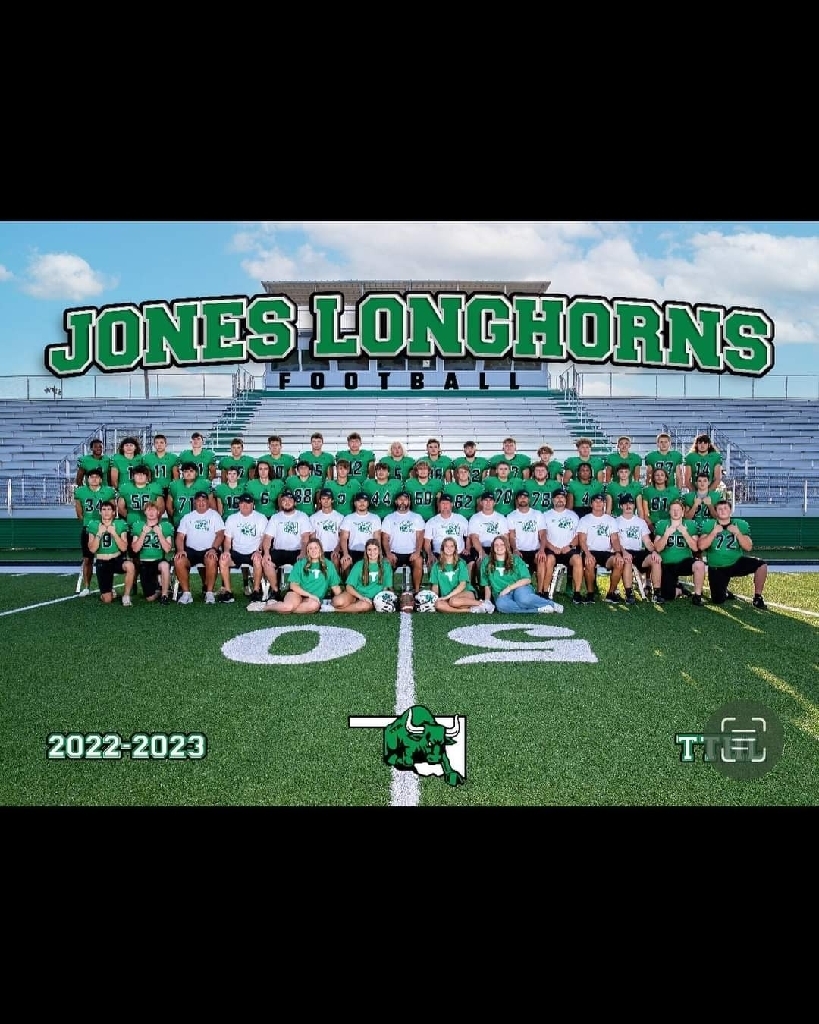 🤘💚 FRI-YAYS are our FAVORITE💚🤘 Special Greeters🤩 Green&White 💚🤍 Hat Day🧢 Pizza&Movie Lunch🍕🎬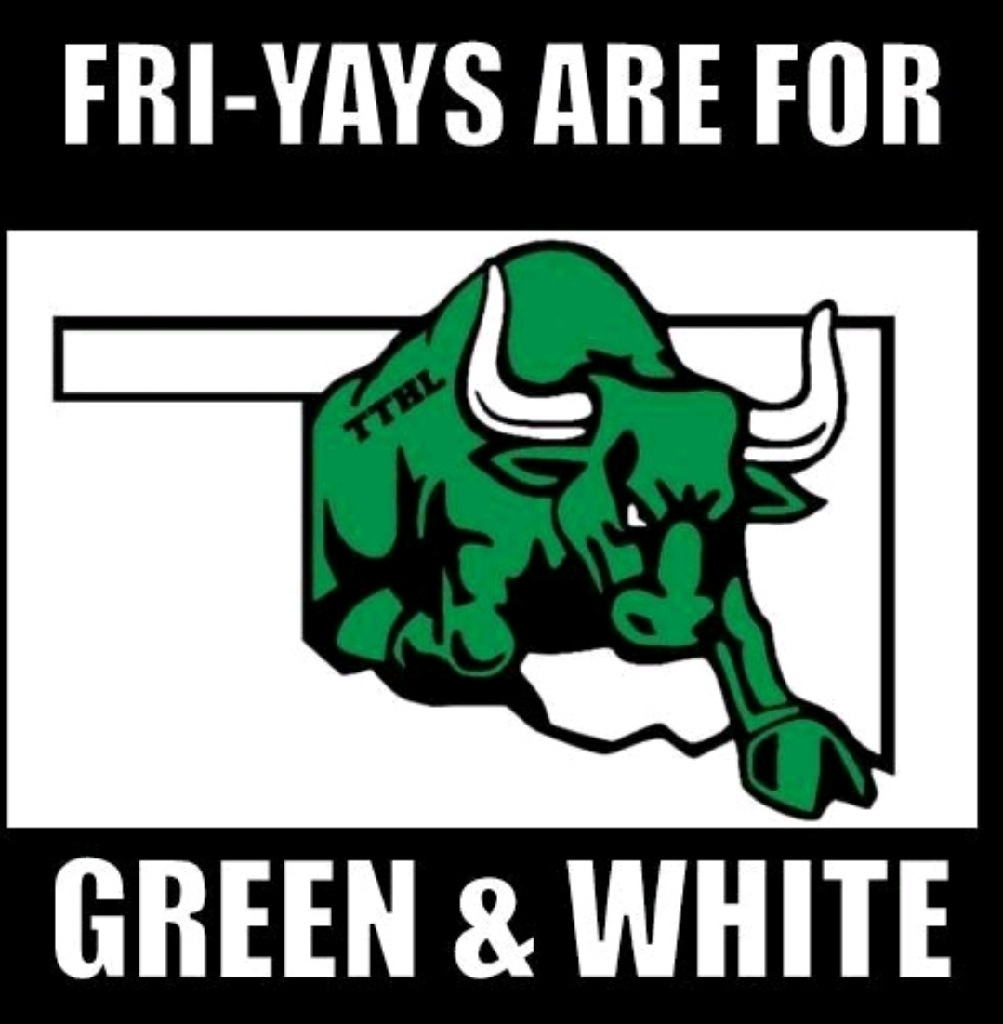 1️⃣ Sleep until School💚🤘💚 Please review Morning Dropoff procedures & schedule. 745- Line opens 815- Tardy Bell 830 - 915 PK & New Kinder delayed start for parent escorting. Enter at South east corner. ****Parking will be minimal due to construction, please come through the line & helpers will be avaliable for supplies.****