EDIT MAIN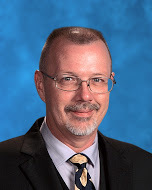 Curtis Moses
High School Counselor
405-399-6863
Melissa Cathey
High School Registrar
405-399-6864
Welcome to the counselor's page of our website. I am excited to be the counselor for Jones High School Students in grades 9-12. I want to insure that all our students are college/career ready when they graduate. I also want to help all students access the right path to achieve their future success. I and our registrar, Melissa Cathey, are here to help. A little information about the website:
1)Below are links to some documents that come in handy, as well as checklists for each grade level in their college preparation.
2)To the left is information about the importance of attendance, Oklahoma's Promise, Drivers Permit Letter and links to Tutoring.
3)Information on AP and Concurrent enrollment can be found under Academics Tab on Main Page.
4)Information on ACT, College/Careers. Money for College, Military Enlistment, Military Academies and Nomination process, EOC Technology Center, and Course Catalog can be found on tabs under the Counseling office tab.
5)Information on suicide prevention and other issues can be found on Helpful Information tab under counseling office.
If you are unable to find information you are looking for please do not hesitate to contact me.
IT'S A GREAT DAY TO BE A LONGHORN!


Jones High School Scholarship Handbook
Request for Drivers Permit Letter
Request for Letter of Recommendation
Counseling Office Bulletin Updated
NEED TO KNOW-12TH GRADE
College Prep Senior Year Checklist
NEED TO KNOW- 11TH GRADE
College Prep Junior Year Checklist
NEED TO KNOW- 10TH GRADE
College Prep Sophomore Year Checklist
NEED TO KNOW- 9TH GRADE
College Prep Freshman Year Checklist